Big on protein and big on PERi-PERi?
Well, you've come to the right place!
Our menu is packed with high-hitting protein options, perfect if you're making some healthier choices right now.
From sides to starters to the star of the show, there's a whole heap to choose from, so... here's how it's done!
Start off by sharing some of these gain-getting starters:
-- PERi-PERi Nuts – 27.3g
-- Houmous with PERi-PERi Drizzle – 24.9g
-- Halloumi Sticks & Dip – 24g (UK only)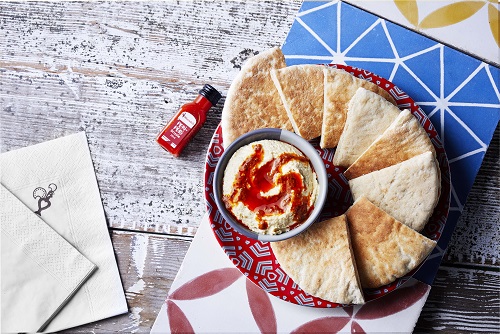 Now, on to the main. First up, let's get flame-grilled...
PERi-PERi Chicken
-- ½ Chicken – 80g
-- 4 Boneless Chicken Thighs – 70.1g
-- Chicken Butterfly – 59.4g
-- 5 Chicken Wings – 53.2g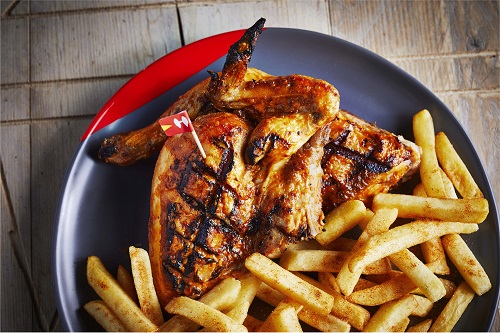 But there's more to our menu than just PERi-PERi Chicken, including some plant-based options too...
Burgers, Pittas, Wraps
-- Double Chicken Burger – 66.1g
-- Beanie Pitta – 21.2g. A vegetarian option.
-- The Great Imitator Wrap – 24.9g. This one's plant-based!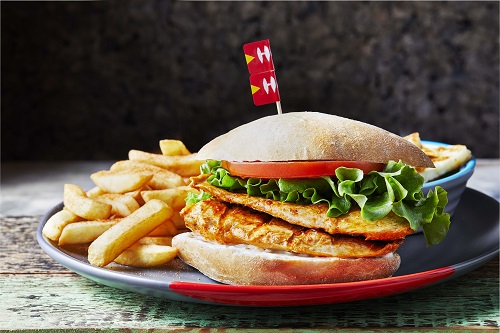 (We do just need to say that although we're not a vegetarian restaurant, we do try to keep our non-meat and meat products separate in our kitchen were possible. We can't guarantee it but we'll do our very best! The Great Imitator recipe is plant-based however please be aware that the wrap and baste contain shellac).
Now, let's make a meal of it with some sides (and some of these might just surprise you!).
Check out how these regular side orders stack up...
Sides
-- Spicy Rice – 3.8g
-- Corn on the Cob – 5.7g
-- Macho Peas - 7.7g
-- Garlic Bread – 8.8g
Fancy something a little more? Well, try these tasty additions!
Extras
-- Cheddar Cheese – 5.1g
-- Grilled Halloumi Cheese – 11.9g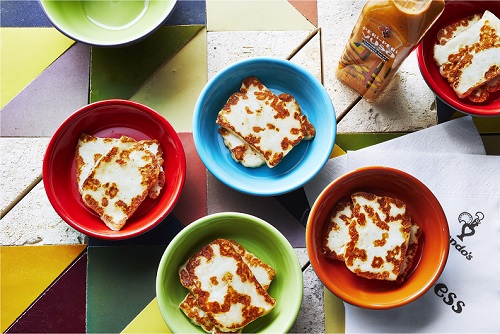 If you're looking for any more nutritional information on our menu, including calories, fat and salt, check out our menu page.
But if you're more in the mood to order those cravings away, don't forget you can order for a Nando's Delivery and Collect across most of our restaurants.