Check your Nando's Card Chillies and rewards balance with our App. Go on, download it now for your dose of PERi-PERi goodness!
Here's what it does …
Eat PERi-PERi, earn PERi-PERi!
Get your PERi-fix anywhere with Nando's Click & Collect and Delivery, brought to you by Deliveroo.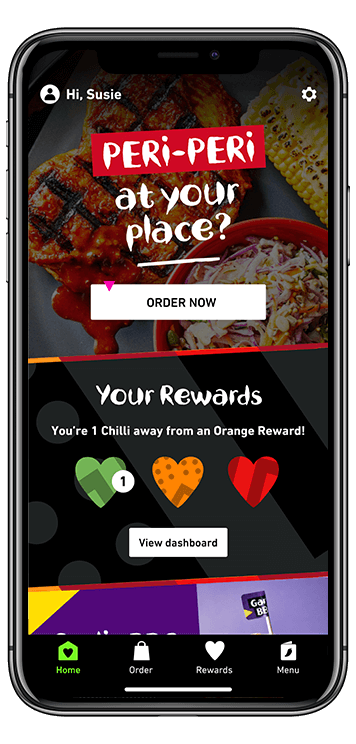 Start planning your PERi-PERi!
Take a look at all the PERi-PERi we have on offer and perfect your order in advance!
From starters to salads to main meals and desserts, we've got it all.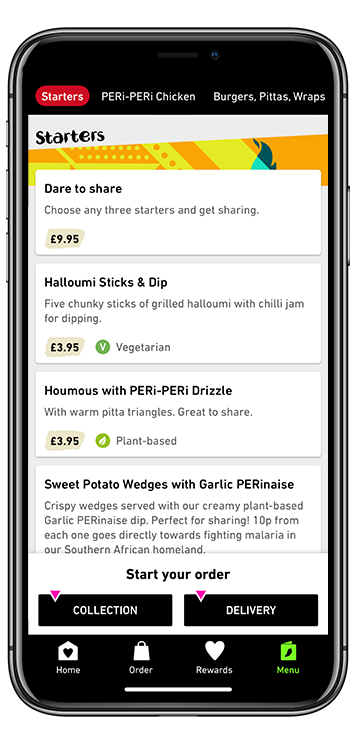 Check your Chilli progress and redeem your Rewards
Right here on the Nando's App! Collect Chillies and redeem Rewards for free PERi-PERi.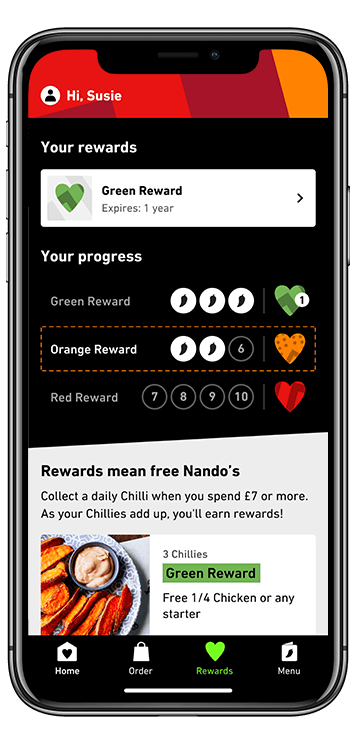 What are you waiting for?
Download it now and get tapping!