Patrick Bongoy [1980 -] | DRC | Based in Cape Town, South Africa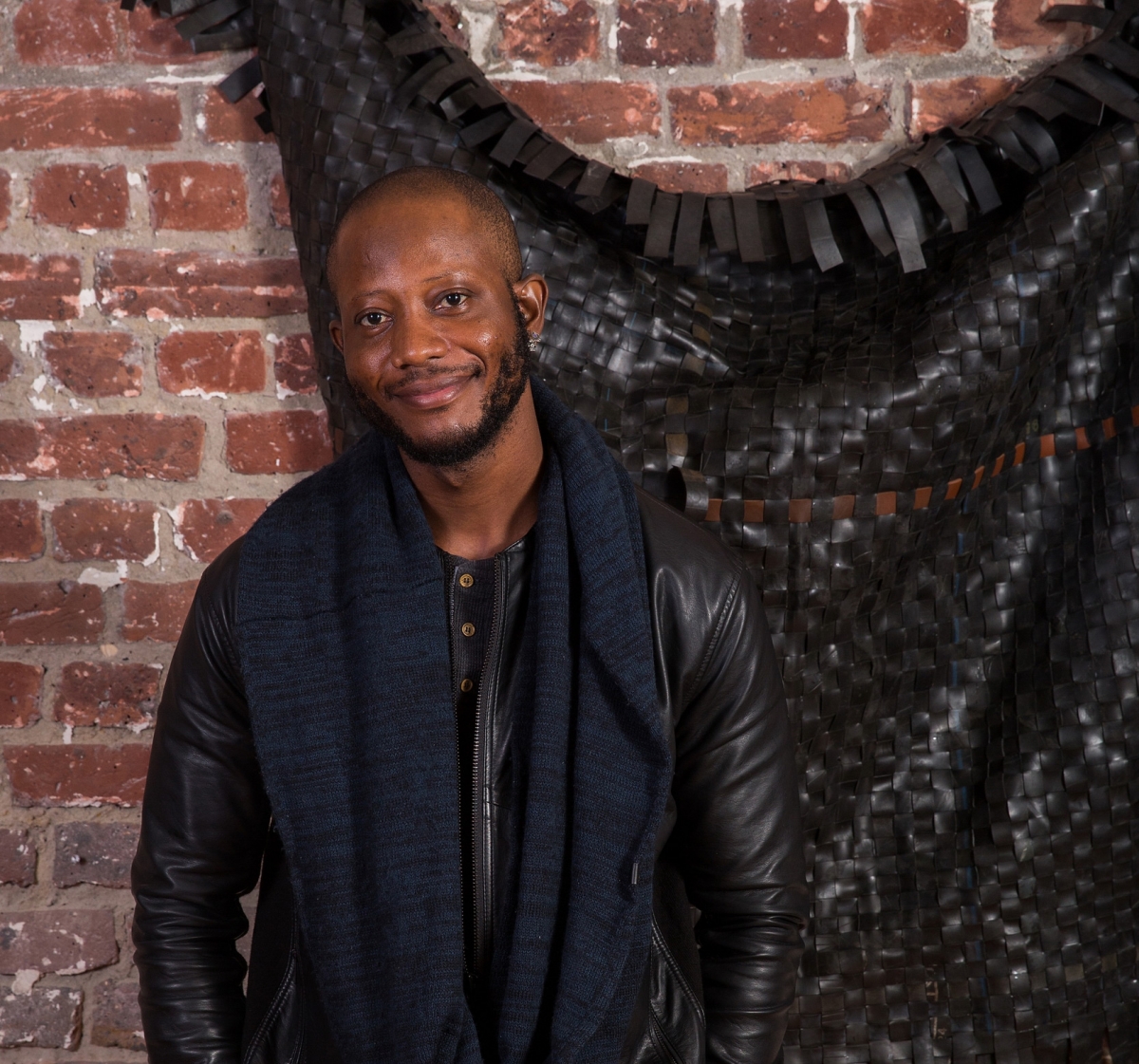 At first somewhat intimidating, Patrick Bongoy's waste-rubber artworks are incredibly tactile, inviting one to have a closer look.
The bleak state of his home country, the Democratic Republic of the Congo, is the context that informs Bongoy's work. A wealth of natural resources has made the DRC a target of economic and political plunder. Exploitative industry, persistent violent conflict, and corrupt rule have all colluded to impoverish and dehumanise the Congolese people.
Bongoy's medium of used and discarded objects speaks directly of depleted natural resources, a ravaged country – but Bongoy's act of making art out of this matter, of assigning value to something utterly discarded, is one of survival, of defiance and even of hope.
His work takes a long time, it hurts his hands. But all of this offers the artist an immersive mechanism for engaging with his subjects. His process transfers 'life' to the work, for making sense of his own history, and also for healing.
Patrick Bongoy received a BA in Fine Arts from the Academy of Fine Arts Kinshasa, DRC, 2009. The Nando's Soho exhibition is first showing of Bongoy outside the African continent.