Growing together: The story of the PERi-Farms
Under the hot sun, in the rich, fertile soils of Africa, a wonderful story has been unfolding since 2012.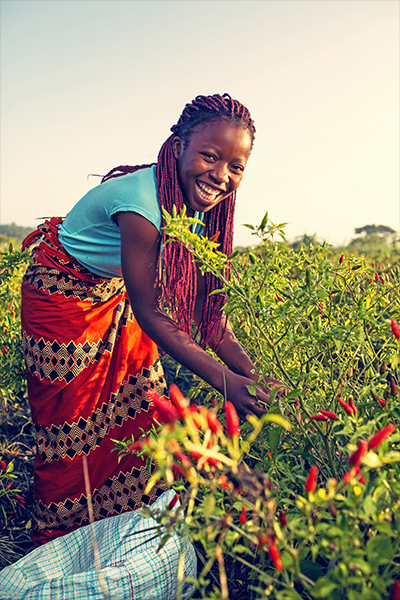 It's one where Nando's and farmers are growing for good. It all started when we decided that rather than outsource the supply of our chillies, we would get in touch with small-scale farmers in Southern Africa to grow them for us. We're no farming experts, so regional Farming Organisations run the project on our behalf; teaching, empowering and giving farmers access to finance, materials and seedlings as they go along. We meanwhile guarantee that we'll buy the farmers' crops at a fair price (that's determined before the growing season even starts).
Thanks to the hard work and dedication of our partners and 1,400 farmers, this initiative is growing from strength to strength and every Nando's PERi-PERi sauce, basting or marinade contains chillies that come from the PERi-Farms in Mozambique, Malawi, Zimbabwe and South Africa. It's something we're proud of. What warms our hearts even more is the difference this has made to people's lives. Having a stable income has given PERi-farmers and their families greater access to education, healthcare, water, energy and housing. So the next time you taste our PERi-PERi, taste real happiness. Because that's exactly what it has helped create.
Nando's and farmers growing for good!