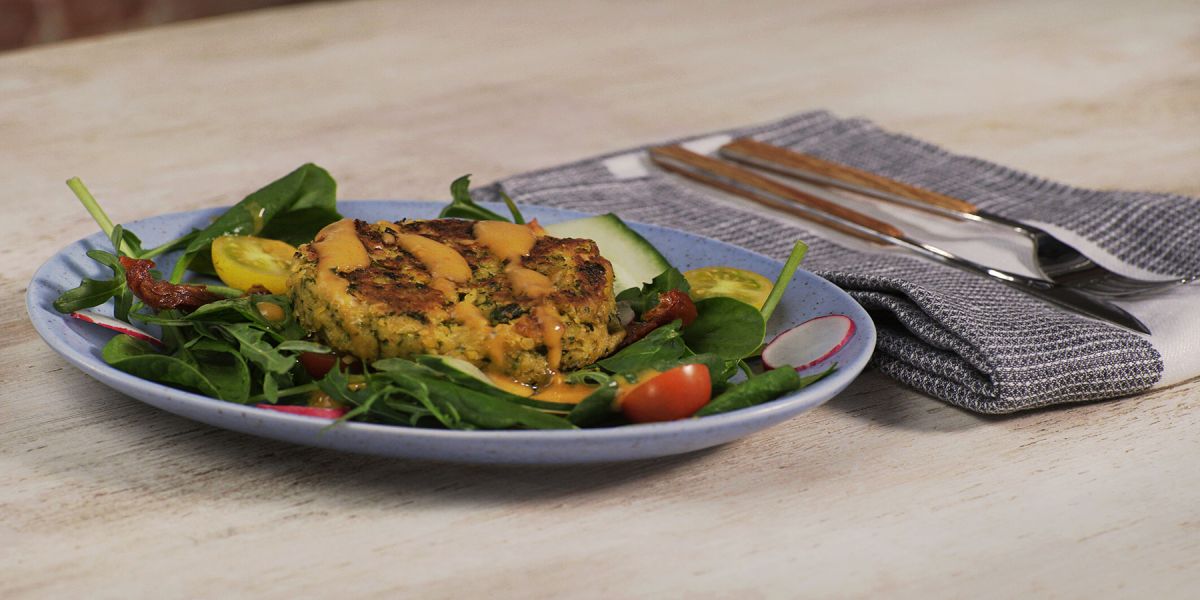 Herby

Falafel Burger

Prep: 5 mins

Cook: 8-10 mins
Easy, simple, tasty. Introducing dinner, without all the falafel. Well, actually, all of it, but you get the idea…
Download recipe
Opens in a new window
Ingredients
30ml Coconut & Lemon PERi-PERi sauce
400g cooked tinned chickpeas (drained)
Small handful of chopped coriander
Small handful of chopped parsley
Method
Step 1
Finely chop parsley and coriander, then add all ingredients to the food processor.
Step 2
Blend together all the ingredients, then form into 2 burgers - dust them with some extra flour to ease forming.
Step 3
Preheat a frying pan to medium-high heat with a drizzle of oil.
Step 4
Place the burgers in the pan and cook for 8-10 minutes, turning occasionally.
Step 5
Remove from pan and serve on a mixed salad and drizzle with Coconut & Lemon PERi-PERi - enjoy the new flavour!
PERi-PERi FLAVOURS
A mere hint of heat but a tidal wave of flavour.

Where to find us

Hits the spot without scalding your tonsils.

Where to find us

Hits the spot without scalding your tonsils.

Where to find us

Highly combustible - proceed with caution.

Where to find us

Like tackling a ferociously fiery dragon.

Where to find us

Hits the spot without scalding your tonsils

Where to find us