Malaria is a disease that's easily preventable and completely curable. In the U.K. we've wiped out malaria, but in Southern Africa thousands are still suffering.
In 2017, we joined the fight against malaria. Our commitment was simple then and it remains the same now; we will raise money to help fund spraying projects in Mozambique, where our PERi-PERi chilli is from. The spray teams go from home to home, coating the walls in a non-toxic insecticide that protects the family from malaria-carrying mosquitoes.
Together, we can help put a stop to malaria for good. Here's how you can help:
Nando's Limited Edition Sauce Pack
Loaded with six sauces in a variety of spice, this gift doesn't just look good, it does good too. For just £15, you can help protect a family of five for a whole year from malaria while getting your PERi-PERi fix. Perfect as a standalone gift or stocking stuffer for the sauce fan in your life. Only available in the UK.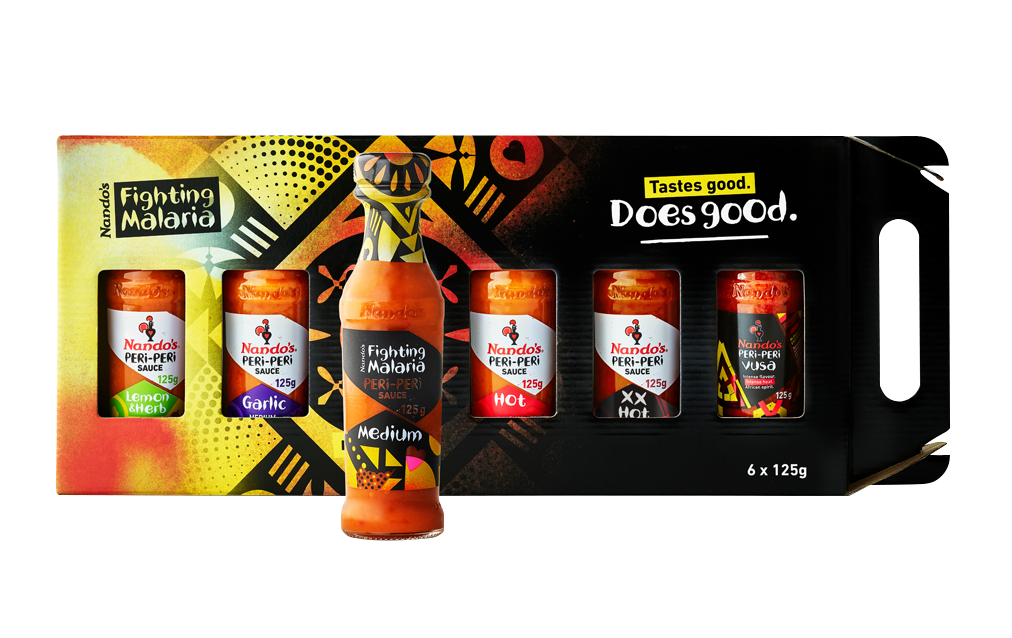 For every portion of our new crispy Sweet Potato Wedges with Garlic PERinaise purchased, we'll donate 10p towards fighting malaria. Hungry and want to help out?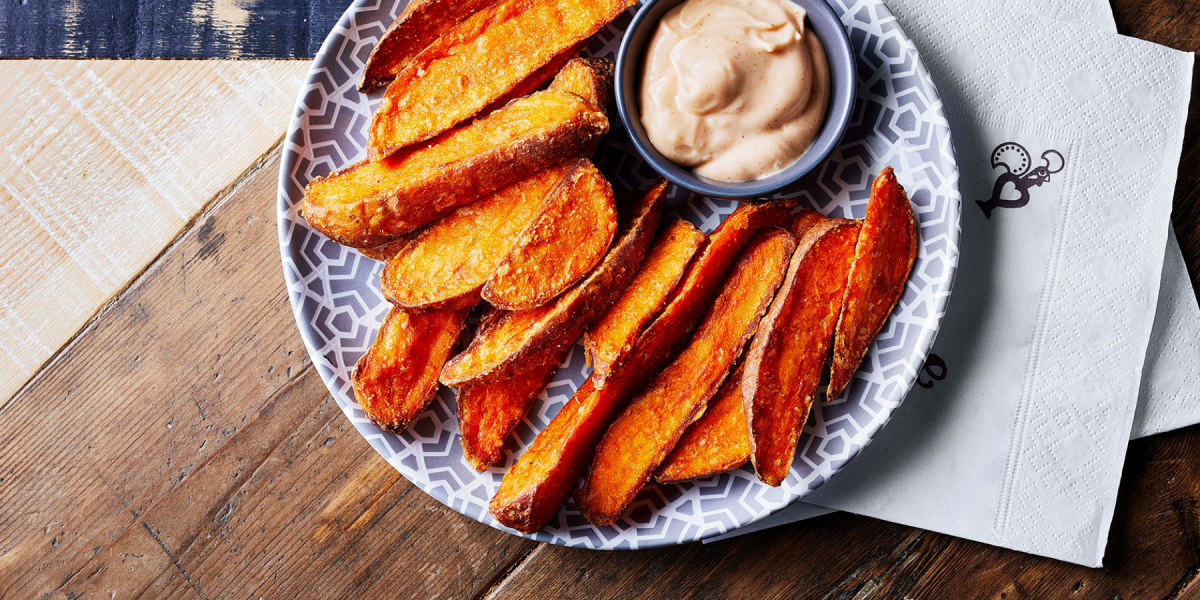 GABRIEL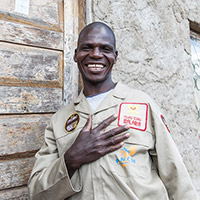 Gabriel is the owner of the world's friendliest smile and proud equipment manager for five anti-malaria sprayers in his local area. He's had malaria a few times and knows how important it is to work with the whole community to protect each other. His dream is that the spray program will help Mozambique get rid of the disease by 2030. Imagine how big his smile will be then.
LATIA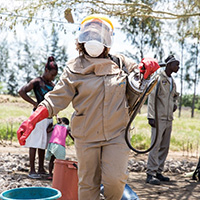 Latia is a ray of sunshine and proud anti-malaria sprayer in her local community. Her children have had malaria twice in the past, but since the spray program started four years ago, there hasn't been one reported case in her local area. She says the future looks good and wears her spraying uniform with pride... and quite a lot of style, if you ask us.
CELINA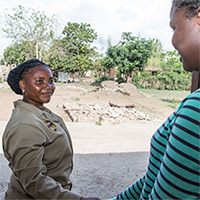 Celina is a dedicated anti-malaria sprayer and people's champion. She knows the protective gear she wears while spraying can look a bit scary so she invites people in her community to watch her house being sprayed first, so they can see it's safe. 100% home-grown superstar.