PERi-PERi Sauces
Delicious with almost anything, Nando's range of PERi-PERi sauces combine flavour with varying degrees of heat that will satisfy the flavour profile from a PERi-PERi beginner to a fiery heat seeker. There is something in our range for all PERi-PERi fanatics!
PERinaise
From our famous PERinaise to our unique PERi-BBQ, we've made it easy for you to squeeze your daily hit of PERi-PERi into any meal.
Sweet Chilli Jam
Dipping, spreading, saucing. This one's tangy, sweet with just a tingle of heat.
Bag & Bake
Cooking tonight and feeling a little nervous? Fear not, flavour seeker! With this parchment of PERi-PERi, you've got a quick and delicious dinner totally in the bag.
PERi-PERi Salt
Packed with flavour, Nando's PERi-PERi Salt will tantalise the taste buds and liven up any meal.
Rubs
Rip, shake and rub. No, we don't mean you. For big flavour, fast, say hello to this packet of portable PERi-PERi power.
Marinades
Your meat or veg + our marinades = a match marinade in heaven!
Meal Kits
When it comes to dinner inspiration, it's time to think inside the box. For a quick, easy, tasty meal in under 30 minutes, Meal Kits have your back.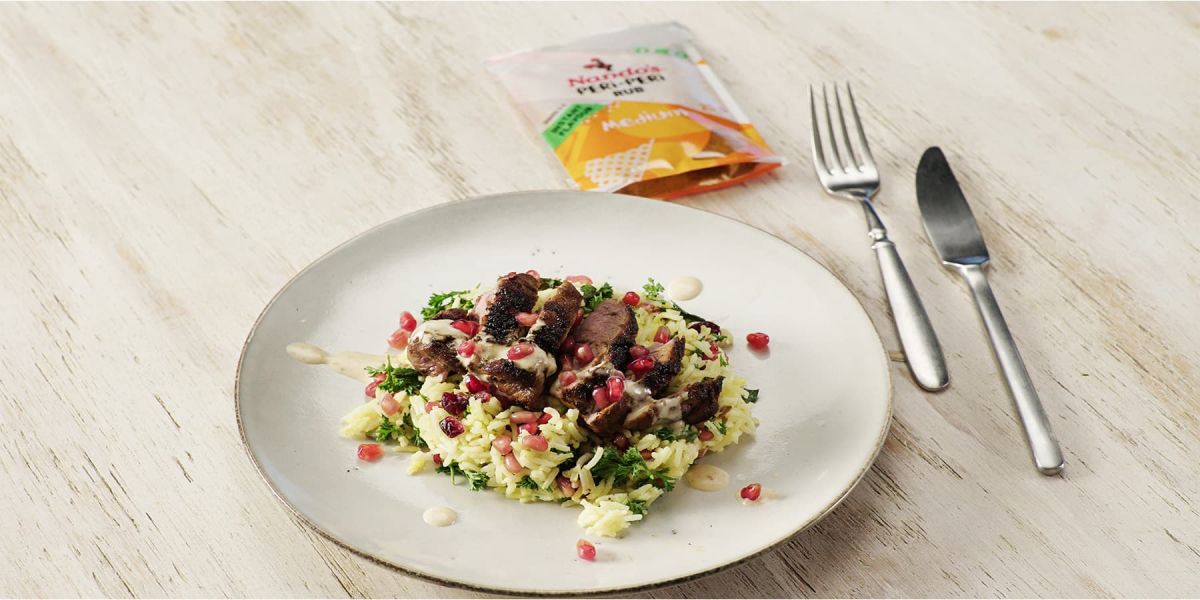 Meal Kits
Unbox your inner chef (in 30 minutes or less)
Coat & Cook
It's cooking time. You want big flavour, and you want it now. We've got you covered. Well, more specifically, coated…