How to use this product
Pop 4 chicken breasts (approx. 500g) in the bag, add your spice, fold the open edge of the bag twice and crease well. Give it a gentle shake to spread the spice. Preheat your oven to 210°C (fan assisted 190°C). Place the bag on a baking tray with the seams downwards and place in the bottom rack of the oven. Cook for 30 minutes* or until cooked through. When the buzzer goes, open the bag, coat the chicken in the juices and serve. Enjoy! Get adventurous with any type of chicken, meat, fish or veggies – it's in your hands!
*Cooking times may vary.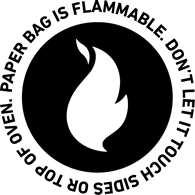 How spicy?
A mere hint of heat but a tidal wave of flavour.
Good to know stuff
No Artificial Colours
No Artificial Flavours
No Artificial Preservatives
Halal
Kosher
Suitable For Vegetarians
Suitable For Vegans
Nutritional and additional information
This products nutritional information

| | | |
| --- | --- | --- |
| | Avg Quantity Per Serving | Avg Quantity Per 100g |
| Total sodium | 0.8 g | 16.4 g |
| Energy | 52 kJ / 12 kcal | 1031 kJ / 246 kcal |
| Fat total | 0.4 g | 7.5 g |
| Carbohydrate | 2.2 g | 43 g |
| Fat saturated | 0.1 g | 1.0 g |
| Sugar | 0.9 g | 18 g |
| Protein | 0.1 g | 2.9 g |
Ingredients
Sugar, Potato Starch, Salt, Modified Maize Starch, Dextrose, Herbs and Spices (Paprika, Parsley, Red Chilli, African Bird's Eye Chilli), Yeast Extract, Maltodextrin, Acidity Regulators (Citric Acid, Sodium Diacetate), Anticaking Agents (Silicon Dioxide, Tricalcium Phosphate), Tomato, Flavourings (Lime, Lemon, Smoke, Nutmeg), Sunflower Seed Oil, Garlic, Paprika Extract.
Other stuff you need to know
Store in a cool dry place.
Use all contents immediately once opened.
Do not use in a gas oven.
Bag is flammable.
Ensure grill is off at all times.
Do not exceed the temperature specified.
Bag expands during cooking. Do not allow the bag to touch open flames, the sides or the top of the oven.
Use caution when opening the bag as the contents will be hot.
Do no reuse the bag.
Do not use in microwave.