From 14th to the 27th June, we've partnered with Mindful Chef to make the most of your time at home.
With two meals to choose from, whether it's our Butterfly Chicken, Chips and Fino Slaw, or a ¼ Chicken, Macho Peas and Sweet Potato Mash, you can now get cooking your favourite Nando's meal right from your very own kitchen.
Each box contains all the ingredients you'll need (including, of course, a Nando's Medium PERi-PERi sauce), as well as step by step instructions so you can't go wrong! It's delivered straight to your door, so all you need to do is get saucing right here.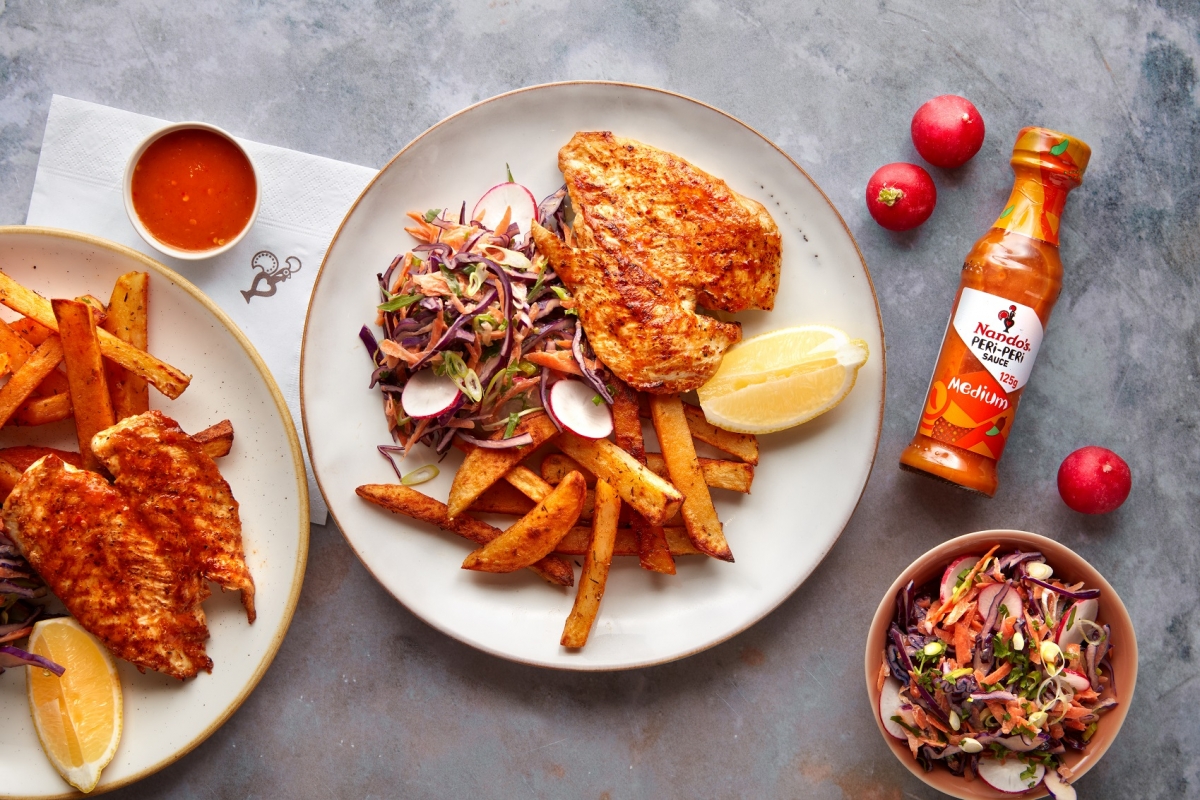 If you've mastered your Mindful Chef meal and want to get even more creative in the kitchen, we've got a whole recipe hub for you to explore.
If you want to get even more PERi-PERi at home, check out our Bring the Heat Home series with our Head of Food Tim talking you through how to recreate Nando's from your very own kitchen with some special guests.