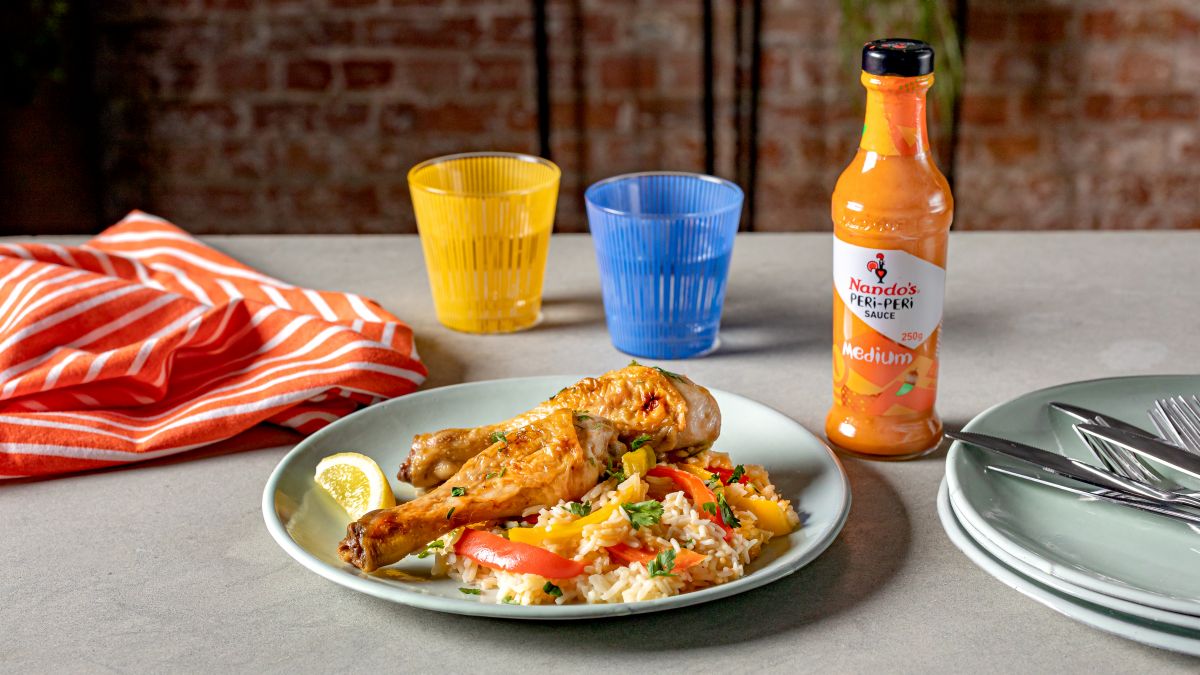 PERi-PERi

Chicken and Rice Tray Bake

Prep: 15 mins

Cook: 1 hour
Ingredients
80ml PERi-PERi sauce (choose your flavour)
200g Long grain white rice
1 Red pepper (sliced thinly)
1 Green pepper (sliced thinly)
1 Yellow pepper (sliced thinly)
Pinch of chopped parsley (optional)
Method
Step 1
Preheat the oven to 180℃ fan assisted. While oven heats up, thinly slice the three peppers, removing the seeds and stalk.
Step 2
Oil a casserole dish and mix together all the ingredients with 350ml water except the chicken and pepper.
Step 3
Once combined stir in the other ingredients and put in the casserole dish. Cover tightly with foil and bake for 1 hour or until cooked through and the chicken juices run clear and the rice is tender.
Step 4
Put under a hot grill for 3-5 mins to brown the chicken. When ready, remove from oven and sprinkle with parsley and serve!
PERi-PERi FLAVOURS
A mere hint of heat but a tidal wave of flavour.

Where to find us

Hits the spot without scalding your tonsils.

Where to find us

Hits the spot without scalding your tonsils.

Where to find us

Highly combustible - proceed with caution.

Where to find us

Like tackling a ferociously fiery dragon.

Where to find us

Hits the spot without scalding your tonsils

Where to find us
More easy squeezy Recipes