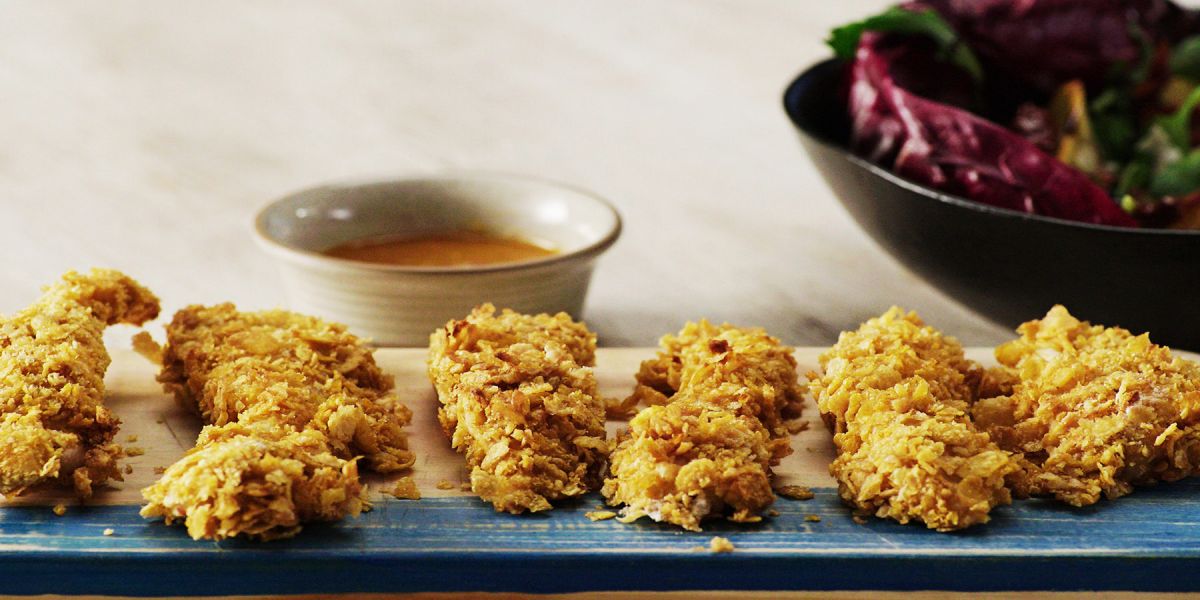 PERi-PERi

Cornflake Chicken

Prep: 5mins

Cook: 20mins
Who says you can't have cereal for dinner? Cornflakes, meet
PERi-PERi chicken. We promise you won't look back...
Download recipe
Opens in a new window
Ingredients
1 btl Nando's PERi-PERi sauce (choose your flavour)
2 chicken breasts, cut into strips
Method
Step 1
Preheat oven to 220°c. Crush cornflakes (great for getting all your frustrations out too).
Step 2
Coat chicken in flour and shake off excess. Then dunk chicken in PERi-PERi sauce and coat with crushed cornflakes.
Step 3
Spray a baking sheet with the oil and spread the chicken pieces out. Spray with oil and bake for 12-15 minutes, turning halfway (for optimal crispiness!).
Step 4
Serve with PERi-PERi for dipping and get your chow on!
PERi-PERi FLAVOURS
A mere hint of heat but a tidal wave of flavour.

Where to find us

Hits the spot without scalding your tonsils.

Where to find us

Hits the spot without scalding your tonsils.

Where to find us

Highly combustible - proceed with caution.

Where to find us

Like tackling a ferociously fiery dragon.

Where to find us

Hits the spot without scalding your tonsils

Where to find us