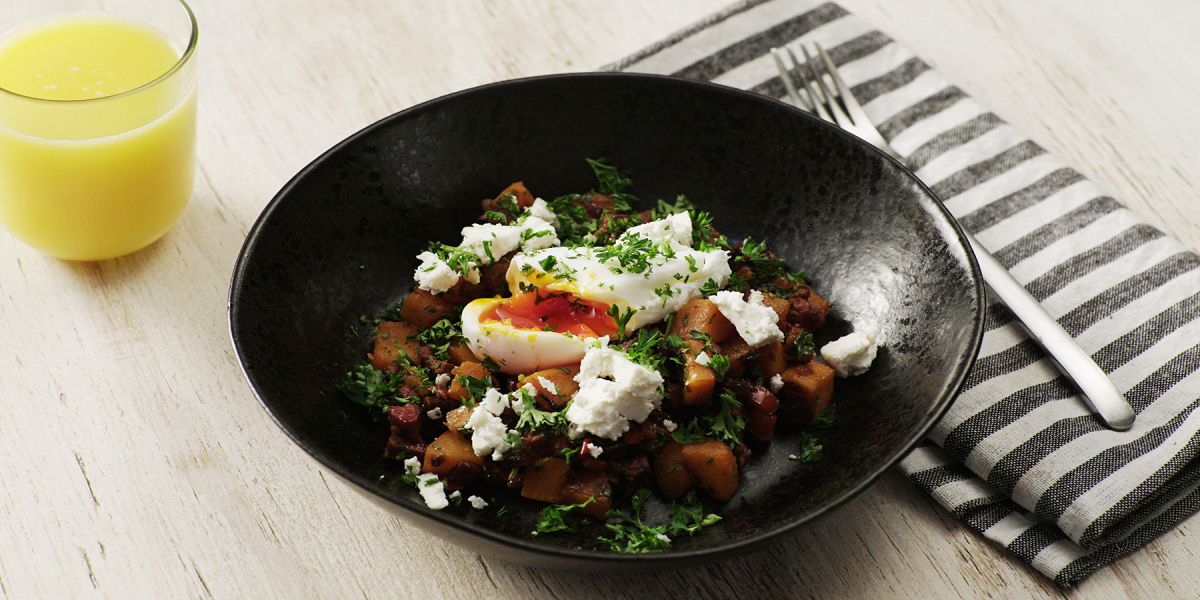 Chorizo and Sweet Potato

PERi-PERi Hash

Prep: 15mins

Cook: 20mins
Poached eggs meet sweet potato, chorizo and PERi-PERi in this breakfast (or brunch…) recipe worth getting out of bed for.
Download recipe
Opens in a new window
Ingredients
65ml PERi-PERi sauce (choose your flavour)
1 large sweet potatoes peeled and diced
Large pinch of chopped parsley
Method
Step 1
Heat oil in a large frying pan and add onion and red pepper. Cook for 5 mins.
Step 2
Turn heat down to medium. Add the chorizo and sweet potato, then cook for 12-15 minutes (until the sweet potato is tender and looking tasty).
Step 3
Add PERi-PERi sauce and parsley.
Step 4
Finish with a poached egg and crumbled feta. Feast!
PERi-PERi FLAVOURS
A mere hint of heat but a tidal wave of flavour.

Where to find us

Hits the spot without scalding your tonsils.

Where to find us

Hits the spot without scalding your tonsils.

Where to find us

Highly combustible - proceed with caution.

Where to find us

Like tackling a ferociously fiery dragon.

Where to find us

Hits the spot without scalding your tonsils

Where to find us