When you think of Nando's, you think of chicken. Course you do. But there's more to us than that. There's loads of vegetarian and plant-based options for all our veggie and flexitarian fans. We just don't talk about it enough - our bad.
We love PERi-PERi chicken, we love veggies, so we have a menu that can do both. For us, food's got to be top on taste and kind to the planet. No compromises. Since 2015, we've already reduced the carbon footprint of our meals by 40%, and we can't stop, won't stop, there.
Our new commitment to fighting climate change, which has been approved and validated by the international Science Based Targets initiative, is to reduce absolute scope 1 and 2 GHG (Green House Gas) mission 100% by 2030 from a 2019 base year. Nando's also commits to reduce scope 3 emissions 42% per meal by 2030 from a 2019 base year.
We've created these commitments in line with the latest updates from climate science, stating what is needed by us in order to prevent the worst impact of climate change.
In order to achieve our commitments, we've set out the following goals:
- Achieving 100% renewable energy by 2022
- Supporting Nando's suppliers to reduce their own carbon footprint
- Increasing plant-based menu offer
- Building new and existing partnerships to influence wider industry change
- Committing to transparent Science Based Target reporting.
Now to the tasty stuff, food. There's the plant-based wonder, The Great Imitator. Old faithful, the Beanie Burger with a slice of pineapple (if you know, you know). Feeling fancy, go for Sweet Potato Wedges and try with our creamy vegan PERinaise or Houmous and PERi-PERi Drizzle. And, of course, sides. We're talking Macho Peas, Corn on the Cob, PERi-salted chips, Garlic bread, you know the rest.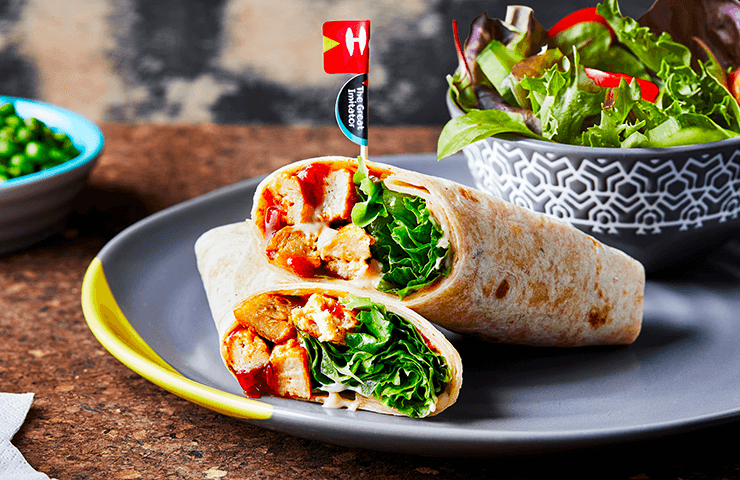 Back to you. This Veganuary, you can be veg-obsessed, plant-curious or chicken wild, your call. Whatever you're craving, we've got you.