It's no secret we like things a little spicy, but we're about bringing heat to your plate, not the planet.
That's why we're stepping up our efforts on the climate crisis and becoming carbon neutral by November this year.
Balancing things out
Since 2015, we've already reduced the carbon footprint of our meals by 40% and we're working hard to do more, but right now, we have some that we simply can't avoid. Until they're sorted, we're going to completely balance our footprint through carbon offsetting projects.
We know that the climate crisis, animal welfare and inequality are all closely connected so tackling these issues on their own will get us nowhere.
That's why we're backing forestry and cookstove projects to offset our carbon footprint, which help change the lives of people in our homeland of Southern Africa.
We're proud to support the Kariba Forest Project in Zimbabwe – which aims to reduce deforestation and improve the lives of over 37,000 people through improved nutrition, healthcare and clean water – and Wonderbag's clean cooking project in South Africa – which aims to reduce the fuel needed for cooking by 70%.
No chickening out
We believe that healthy chickens shouldn't cost the earth. But here's the deal, if you want to improve chicken welfare, that normally means higher emissions.
So, whilst we're switching to a slower-growing breed of bird and giving them more space to live, we're also working with farmers and experts to keep our emissions down.
Nando's to be Net Zero by 2030
And it's not just for today, we're stepping up for the future and making sure we do things right.
Even though we've already cut the carbon footprint of our meals by 40%, we're committing to become Net Zero by 2030. That means we'll need to go even further, bringing down our emissions by another 50%. That's a target approved by heavyweights, the Science Based Targets initiative.
We have an agreed reduction plan in place, and will begin offsetting projects this year to help balance our footprint, as we continue to work to reduce our emissions. We'll be reporting on our progress and sharing our roadmap to get Net Zero too.
So, heat on your plate? Yes.
Heating up the planet? No.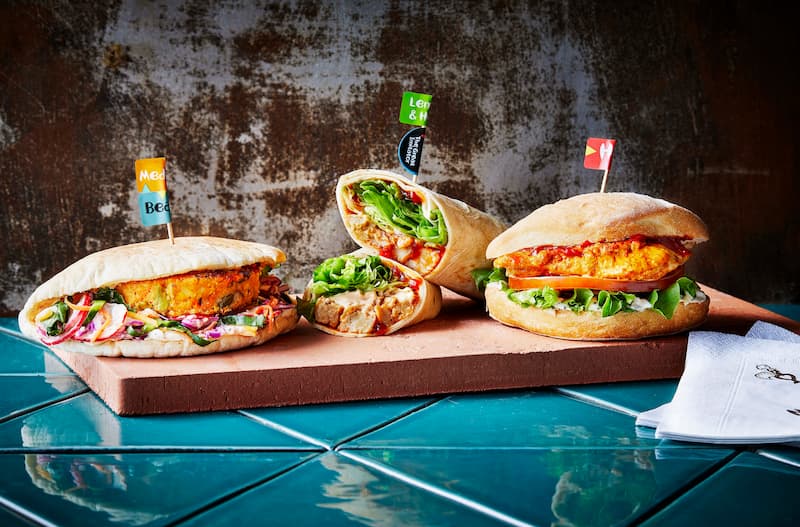 If you want to read more about what we're doing, including all the nitty gritty details, we've got plenty more where that came from.
Check out the progress we've made so far and what the future holds for us.
To celebrate the start of our journey, we will also be planting a tree for each of our Nandocas across UK and Ireland, a total of 16,000 trees with Trees for Cities that will transform urban spaces and help create greener, healthier, happier towns and cities for today's and future generations.