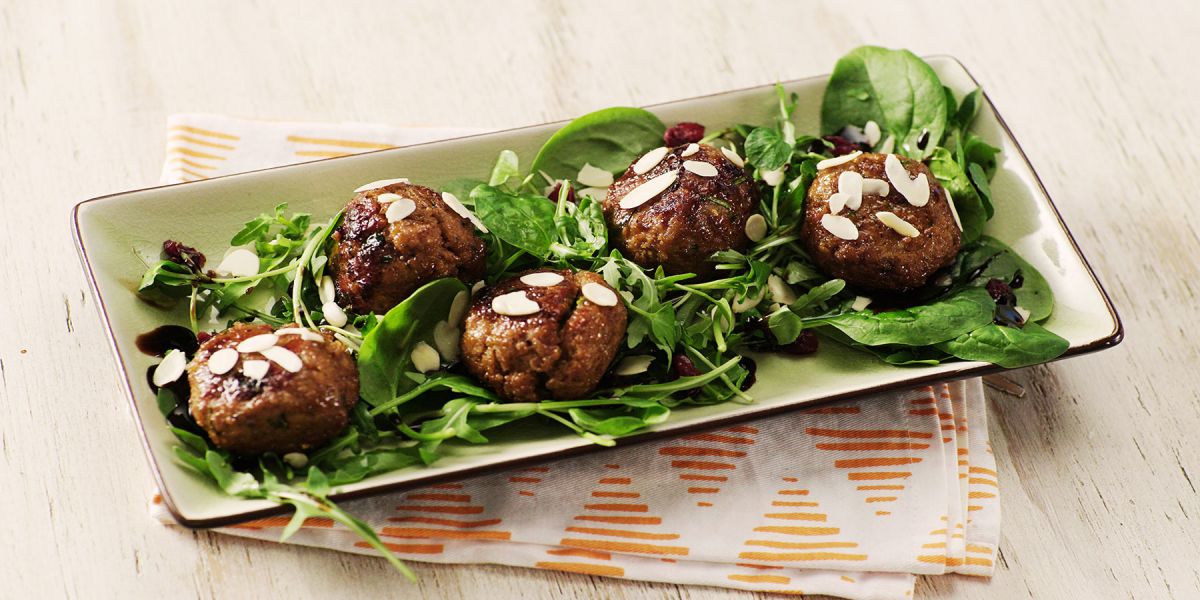 Firecracker Meatballs
Prep: 5mins

Cook: 20mins
Who needs usual meatballs when you've got PERi-PERi ones? Nobody, that's who. Let's get started!
Download recipe
Opens in a new window
Ingredients
1 PERi-PERi rub (choose your flavour)
1 cup of fresh breadcrumbs
Small handful of roughly chopped coriander
Small handful of sliced almonds
Method
Step 1
Crack egg into the mixing bowl and whisk. Add mince to bowl, with breadcrumbs, PERi-PERi rub, and coriander. Mix and then scoop into balls (an ice cream scoop is perfect for this!).
Step 2
Preheat a frying pan with a drizzle of oil over a medium heat. Cook meatballs, turning often, for 5-7 minutes or until cooked through.
Step 3
Meanwhile, add soy sauce, lime juice and honey into a bowl. Whisk dressing together and pour over the meatballs. Bring to the boil and reduce the sauce to a glaze.
Step 4
Remove from pan and serve.
Rubs
A mere hint of heat but a tidal wave of flavour.

Where to find us

Hits the spot without scalding your tonsils

Where to find us

Hits the spot without scalding your tonsils

Where to find us

Hits the spot without scalding your tonsils

Where to find us

Hits the spot without scalding your tonsils

Where to find us