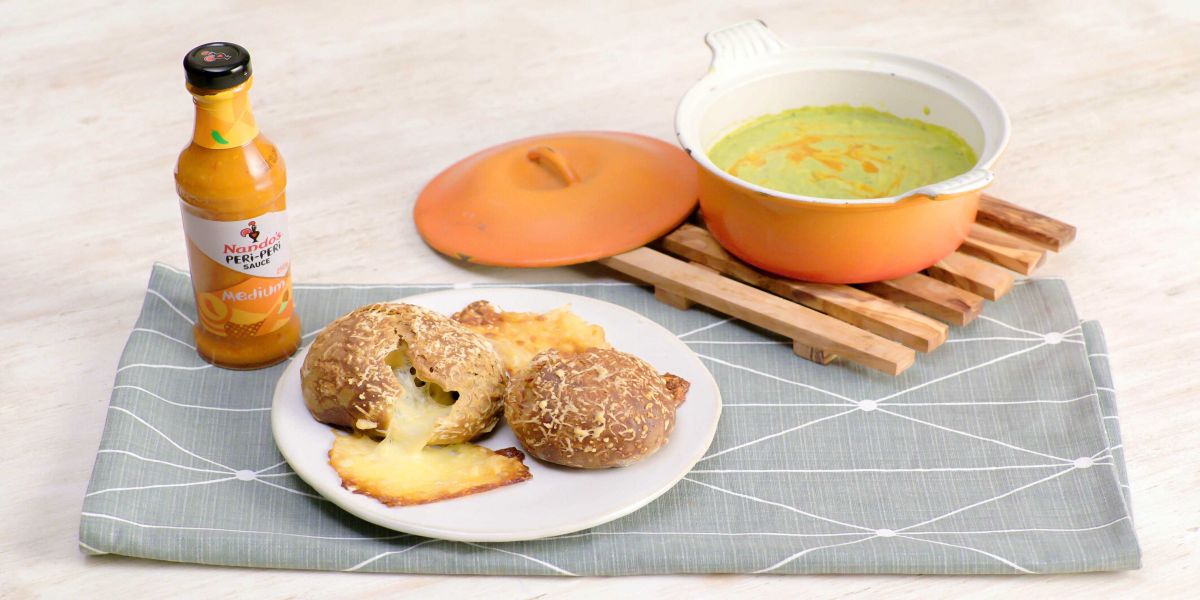 PERi-PERi

Cheesy Soda Bread

Prep: 10 mins

Cook: 25 mins
Tasty, easy and super cheesy! Tuck in to an authentic taste of Ireland with a PERi-PERi punch. Bready, steady, bake!
Download recipe
Opens in a new window
Ingredients
300g buffalo mozzarella (sliced)
50g mature cheddar (grated)
Method
Step 1
Preheat the oven to 200°c.
Step 2
Mix PERi-PERi sauce and milk. In a separate bowl mix the flour with the bicarbonate soda, then add the milk mixture. Mix well until a dough comes together.
Step 3
Divide dough into 6 portions, place a 50g slice of mozzarella inside each portion of dough, then mould into rolls. Sprinkle with grated cheese.
Step 4
Dust baking tray with extra flour then place the rolls, evenly spaced, on the tray.
Step 5
Bake for 20-25 minutes and then tuck in whilst warm! These go really well with soup or more PERi-PERi sauce!
PERi-PERi FLAVOURS
A mere hint of heat but a tidal wave of flavour.

Where to find us

Hits the spot without scalding your tonsils.

Where to find us

Hits the spot without scalding your tonsils.

Where to find us

Highly combustible - proceed with caution.

Where to find us

Like tackling a ferociously fiery dragon.

Where to find us

Hits the spot without scalding your tonsils

Where to find us
More lets get local Recipes