Nando's Music Exchange kicked off its second year, returning to legendary music venue, the Roundhouse, for a day of workshops, collaborative recording sessions and artist mentoring.
25 talented students were selected from hundreds of applicants to take part in the event, with five flying all the way from South Africa - making it a true exchange of culture and music. Under the first class mentorship of chart-topper Example, award-winning hip-hop artist Little Simz and South African hip-hop artist Toya Delazy, the attendees were tasked with creating original tracks inspired from sounds from the UK and South Africa…in just five hours!
We even gave our Nando's Studio underneath the Roundhouse a special makeover for the occasion...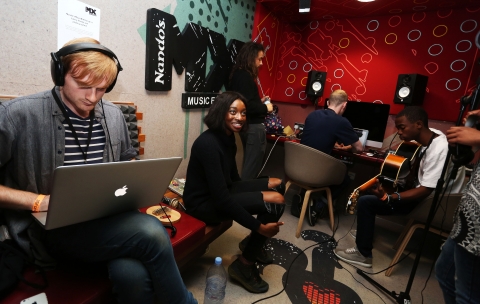 Joss, a member of the Roundhouse who took part in the day said: "Nando's Music Exchange has opened my ears up to all sorts of different music - I didn't know much about music from South Africa before. Being a producer and making my own music I don't normally collaborate with other people, so this was a good opportunity to do that and I think I'll continue to work with some of the people in my group."
We didn't think it would be possible to top last year's event with Stormzy, Reeps One, Example and Muzi, but we were truly blown away by the talent this year.
From the amazing tracks created and connections made on the day, to the pure passion for music and great vibe in the studios, we're really proud to continue supporting emerging artists through Nando's Music Exchange.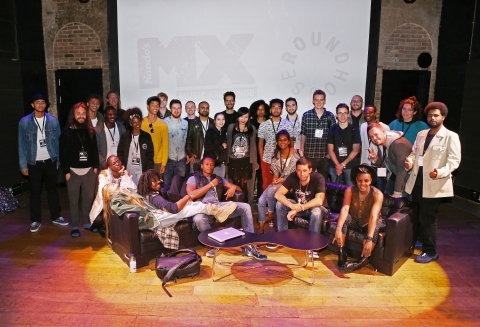 Watch this space for event more explosive events and opportunities to get involved.
You can watch the VICE documentary made about Stormzy's trip to South Africa here.
Watch out for the latest episode coming soon!