Back by popular demand!
It's messy.
It's delicious.
It's exclusively available on Delivery.
(Re)introducing... The Sunset Burger!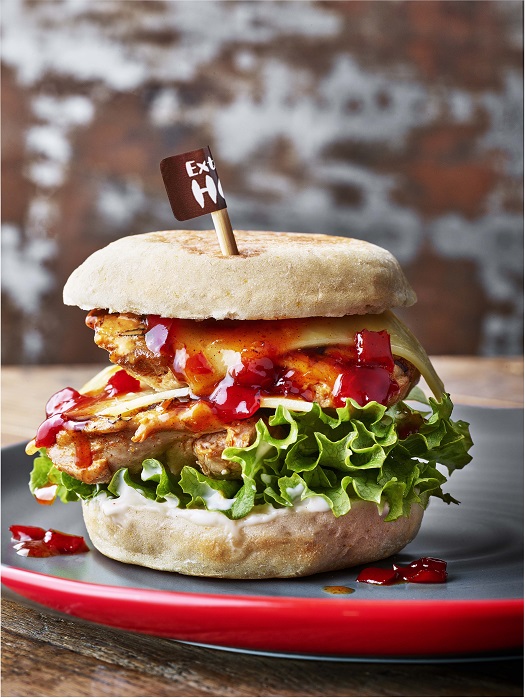 Our messiest burger ever. Two flame-grilled PERi-PERi chicken thighs, melting cheddar cheese, smoky red pepper chutney, crunchy lettuce and creamy mayo. Served in a sweet soft Bolo do Caco bread roll.
Back on our menu, but only on delivery so make the most of it!
Why not go big and bold by trying the Sunset Burger in our fierce and fiery new spice, VUSA XX Hot? We warn you though... it's not for the faint-hearted.
Well, what are you waiting for? Get deliciously messy!