Back by popular demand!
It's messy.
It's delicious.
(Re)introducing... The Sunset Burger!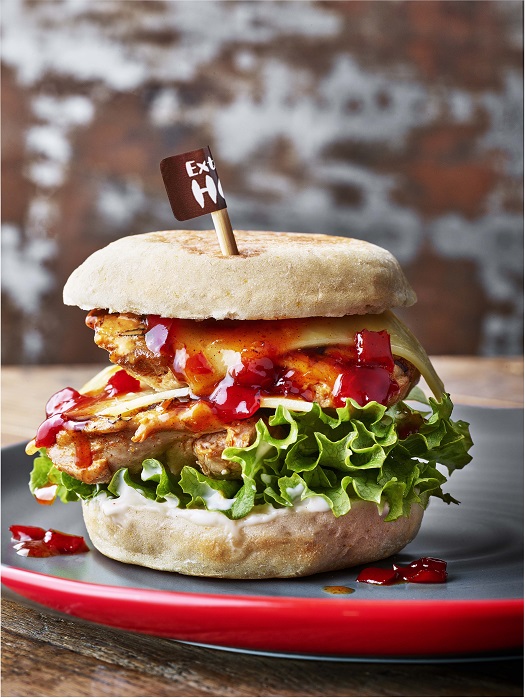 Our messiest burger ever. Two flame-grilled PERi-PERi chicken thighs, melting cheddar cheese, smoky red pepper chutney, crunchy lettuce and creamy mayo. Served in a sweet soft Bolo do Caco bread roll.
Back on our menu so make the most of it!
Well, what are you waiting for? Get deliciously messy!