Inspired by fans and Nandocas making their own on TikTok, it's our brand-new sharing side, currently available for Eat-in only.
What are Nando's Fully Loaded Chips?
Think pulled chicken, melted cheddar cheese, PERi-Salted Chips and spring onions, topped with PERi-Tamer sauce and a creamy dressing. We know, we're drooling too.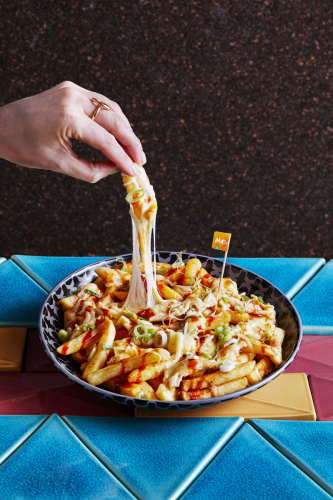 Made for sharing
Summer's all about picky bits and sharing plates and this is the ultimate sharer, with all your Nando's favourites in one. Get it for the table with your go-to Chicken Butterfly and Garlic Bread.
And that's not all. There's also the return of 2021's summer spice and fan fave, Garlic BBQ and our new Pepper & Feta Dip.
How long will this be available on the menu?
We have a feeling it's going to be popular so will be here for a good time and a long time*
*Eat-in only.