Nando's Music Exchange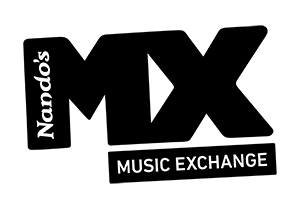 Our global music exchange programme brings together emerging and established musicians for mentoring, workshops, collaborations and explosive events.
Nando's x Noisey
We've been getting stuck into the South African music scene to uncover amazing artists from Nando's birthplace, and share inspiration with our homegrown heroes here in the UK.
Find out what happened when we took DJ Barely Legal, Little Simz and Stormzy to explore emerging music scenes in South Africa and share their own unique experiences.
Workshops
Our Nando's Music Exchange workshops bring together Extra Hot talent from across the globe for cultural collaborations and musical mentorship. Check out what went down when our musicians of the future linked up at London's iconic music venue, The Roundhouse.