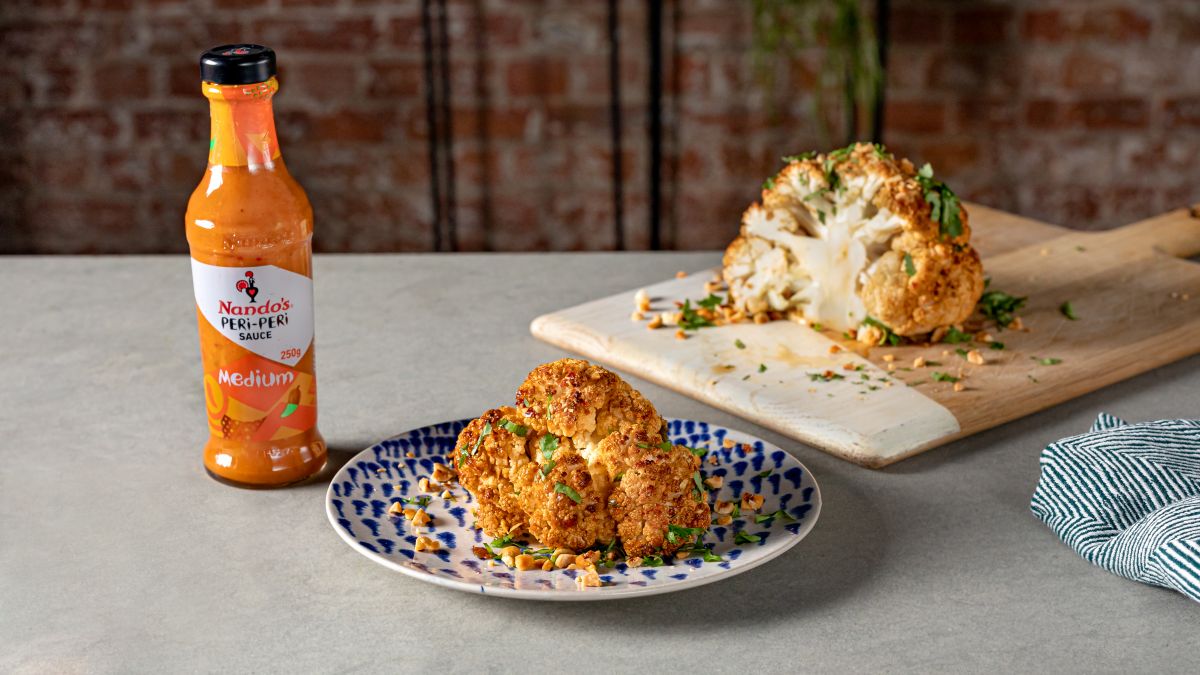 PERi-PERi

Whole Roast Cauliflower

Prep: 5 mins

Cook: 1 hour 15 mins
Ingredients
60ml PERi-PERi sauce (choose your flavour)
1 Large head of cauliflower (remove the leaves and trim stalk) (500-600g)
15ml Reduced salt soy sauce
20g Crushed, roasted hazelnuts
Large pinch of chopped coriander
Method
Step 1
Preheat the oven to 180℃ fan assisted and mix the PERi-PERi sauce, soy sauce, brown sugar and water into a mixing bowl.
Step 2
Place the cauliflower in a small ovenproof dish and pour the combined mixture over the cauliflower.
Step 3
Bake for 1 hour and 15 minutes or until tender (basting every 20 mins throughout the cooking time). Remove from oven and top with the crushed hazelnuts and coriander.
PERi-PERi FLAVOURS
A mere hint of heat but a tidal wave of flavour.

Where to find us

Hits the spot without scalding your tonsils.

Where to find us

Hits the spot without scalding your tonsils.

Where to find us

Highly combustible - proceed with caution.

Where to find us

Like tackling a ferociously fiery dragon.

Where to find us

Hits the spot without scalding your tonsils

Where to find us