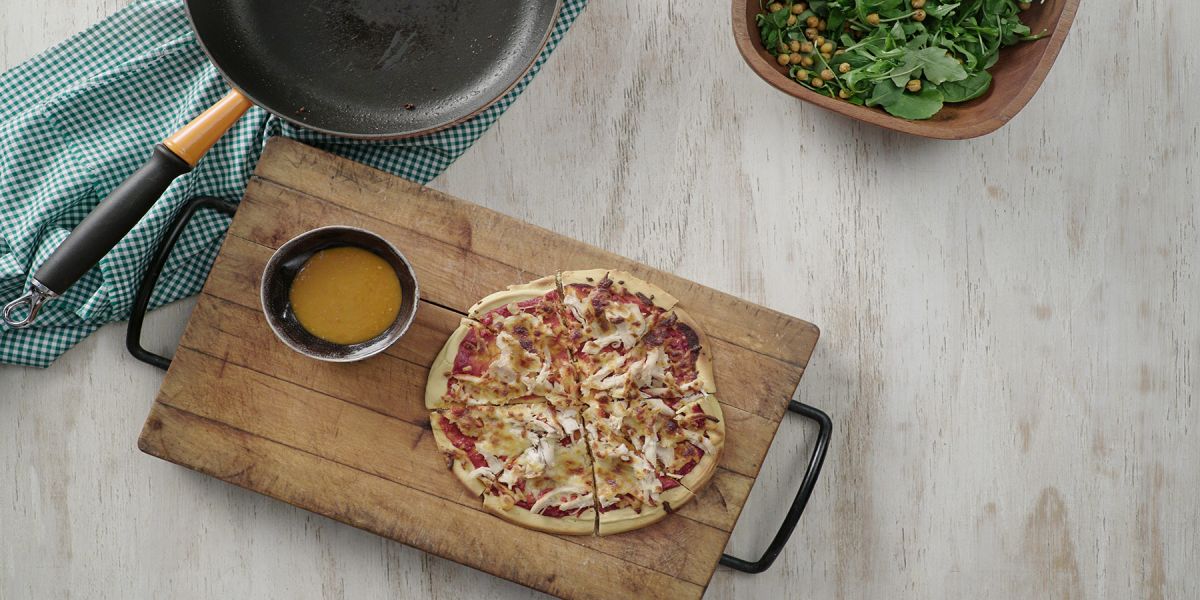 PERi-PERi

Chickpea Pizza

Prep: 5mins

Cook: 55mins
Step aside cauliflower pizza, it's chickpeas time to shine! Instagram at the ready, let's get this started...
Download recipe
Opens in a new window
Ingredients
40ml PERi-PERi sauce (choose your flavour)
100g shredded cooked chicken
Method
Step 1
Place a cast iron pan under the grill (set to hot) with a tablespoon of olive oil. Whisk together chickpea flour, water, olive oil and salt to make base and rest for 30 mins.
Step 2
Pour into pan and place under grill for 8-10 minutes.
Step 3
While that grills, mix together PERi-PERi sauce & tomato paste to make pizza sauce (pretty simple, right?). When base is cooked, top with the sauce, chicken and mozzarella.
Step 4
Place under the grill for another 8-10 minutes for optimal melted cheese delight.
Step 5
Slice and tuck in!
PERi-PERi FLAVOURS
A mere hint of heat but a tidal wave of flavour.

Where to find us

Hits the spot without scalding your tonsils.

Where to find us

Hits the spot without scalding your tonsils.

Where to find us

Highly combustible - proceed with caution.

Where to find us

Like tackling a ferociously fiery dragon.

Where to find us

Hits the spot without scalding your tonsils

Where to find us