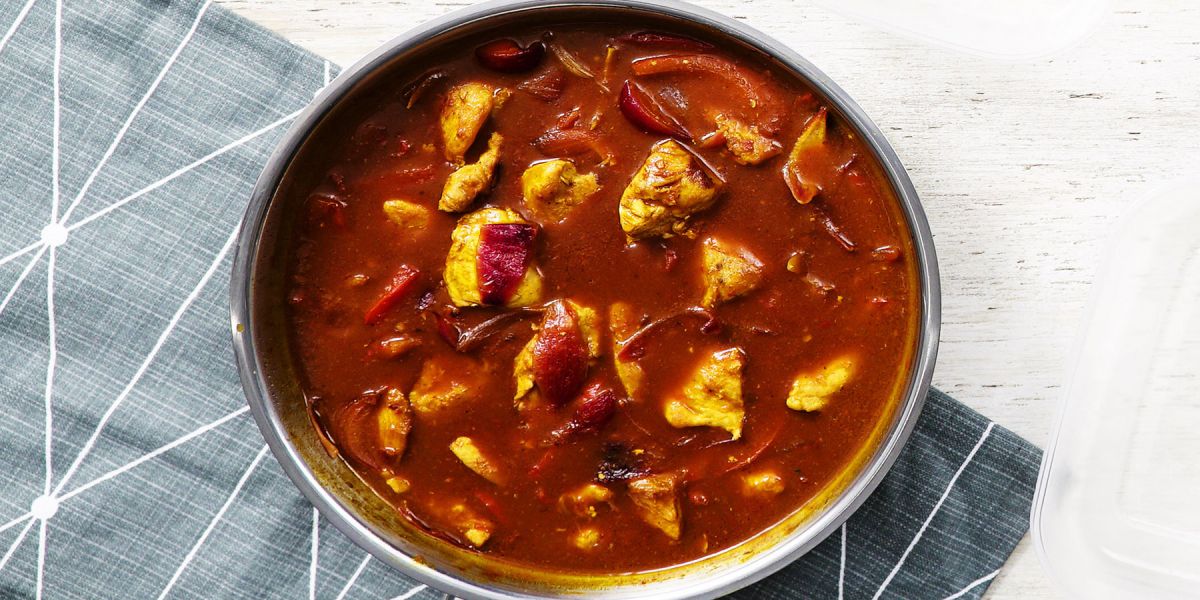 PERi-PERi

Sweet and Sour Chicken

Prep: 5mins

Cook: 20mins
Fruity but fiery, and ready quicker than you can say 'I need more Tupperware.' Let's get our meal prep on.
Download recipe
Opens in a new window
Ingredients
500g chicken breasts cut into 1cm slices
2 red onions, cut into wedges
2 red peppers, cut into 1cm slices
Method
Step 1
Preheat oil in a frying pan then brown the sliced chicken, around 3 mins.
Step 2
Add the onions and peppers with a pinch of salt and cook until they slightly soften.
Step 3
In a separate bowl, mix pineapple juice, PERi-PERi sauce and tomato puree.
Step 4
Add the PERi-PERi mix to the chicken and cook for 5 mins.
Step 5
Divide into 5 containers and refrigerate for up to 4 days. Enjoy with brown rice.
PERi-PERi FLAVOURS
A mere hint of heat but a tidal wave of flavour.

Where to find us

Hits the spot without scalding your tonsils.

Where to find us

Hits the spot without scalding your tonsils.

Where to find us

Highly combustible - proceed with caution.

Where to find us

Like tackling a ferociously fiery dragon.

Where to find us

Hits the spot without scalding your tonsils

Where to find us