Summer has nearly arrived, and we've got new dishes to celebrate!
Bursting with bright, bold flavours, they're fresh, light and perfect for the season.
Introducing a big bowl of sunshine! Our new Rainbow Bowl* is plant-based and packed with spiced grains, crunchy slaw, long-stem broccoli, pickled golden carrot, houmous and seeds. Top it off with a protein of your choice for the perfect meal. From Grilled Chicken Breast, 2 Chicken Thighs, Grilled Halloumi Cheese, Beanie Patty or PERi-Plant Strips, there's plenty to choose from!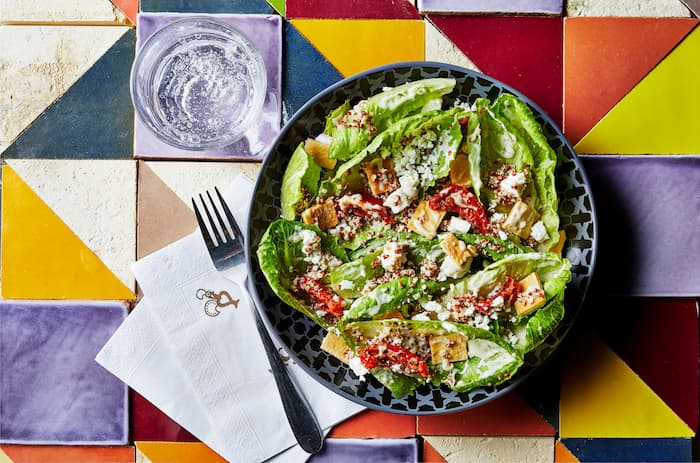 Big fan of feta? This one's for you! Our Quinoa & Feta Salad is fully vegetarian, served with crunchy lettuce, semi-dried PERi-tomatoes, pitta croutons and tossed in a plant-based Lemon & Wild Garlic dressing.
Got a Red Reward waiting on your Nando's Card? Great news! Both our new salads can be redeemed with a Red Reward, including a topping of your choice. Find out more here.
Looking to up your side game? We've got some lighter, brighter options for you.
Our new Rainbow Slaw is a fresh mix of crunchy veg in a tangy mustard dressing, topped with seeds and is completely plant-based. Our Spiced Grains & Butternut Squash* is full of wholegrains and is vegetarian, with greens beans, dried fruit and a sprinkle of feta.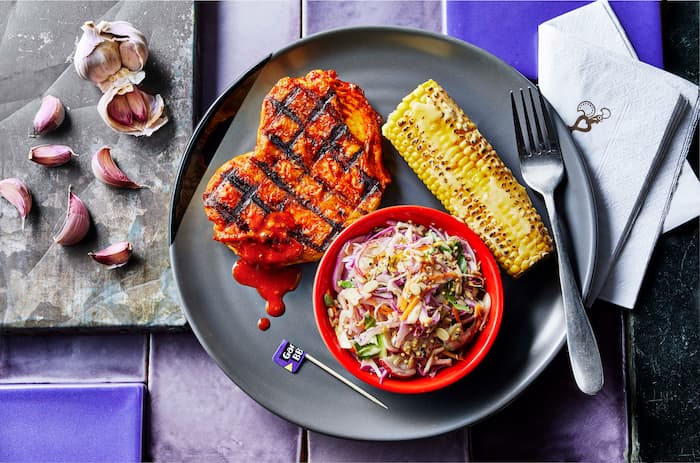 Sticky, smoky and sweet... Garlic BBQ, our new spice on the PERi-ometer! Shake up your usual with an extra kick of garlic and PERi-PERi, made to be mild so anyone can try it.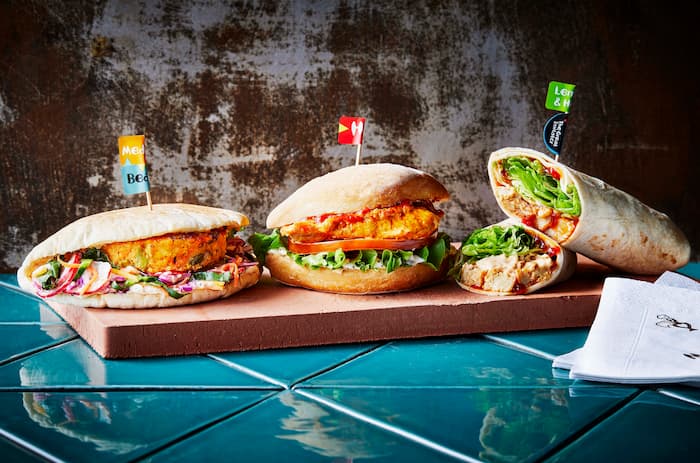 Think you know our Burgers and Pittas? Think again. We've spruced them this season!
Our Burgers have had a delicious new flavour lift with Lemon & Herb Mayo, lettuce, tomato and PERi-Ketchup. Our Pittas have too, with Lemon & Herb Mayo and crunchy slaw in a tangy mustard dressing. Try either with Grilled Chicken, Double Chicken, The Great Imitator or a Beanie... we promise you won't look back!
Our Lemon & Herb Mayo is egg-free and plant-based, and PERi-Ketchup is plant-based too. We know you'll love them, so they're also available as dip pots so you can get dunking everything in them.
*Our new Rainbow Bowl salad and Spiced Grains & Butternut Squash side are not available in Northern Ireland, sorry!