Eating better doesn't mean eating boring! Our menu is designed to be totally flexible, so whether you're a fully-fledged flexitarian, a dedicated vegan, after a protein-packed fix, or just trying to make healthier choices – we've got something for you.

We know that on some days you might fancy treating yourself but on others you might want something a bit lighter, so we want to make sure when you eat at Nando's you're clued up on the options available to make the right choices for you.

From protein-packed chicken with wholesome sides to vegetarian burgers with Vegan PERinaise, our menu is yours for the eating. Whatever your lifestyle, there are so many ways to get your PERi-PERi fix!

What meals are Under 600 calories at Nando's?

There's a great range of super tasty and healthier options to choose from. Here are a few we'd recommend (don't worry you can choose how hot you like your chicken!):
- 1/4 Chicken (leg), Corn on the Cob, Grains 'n Greens
- 1/4 Chicken (leg), Spicy Rice, Long Stem Broccoli
- 1/4 Chicken (leg), Coleslaw, Mixed Leaf Salad
- Butterfly Chicken, Chargrilled Veg, Macho Peas
- Grilled Chicken Pitta, Mixed Leaf Salad, Saucy Spinach
- Cataplana, Garlic Bread with Vegan PERinaise (highlight that this one is vegan)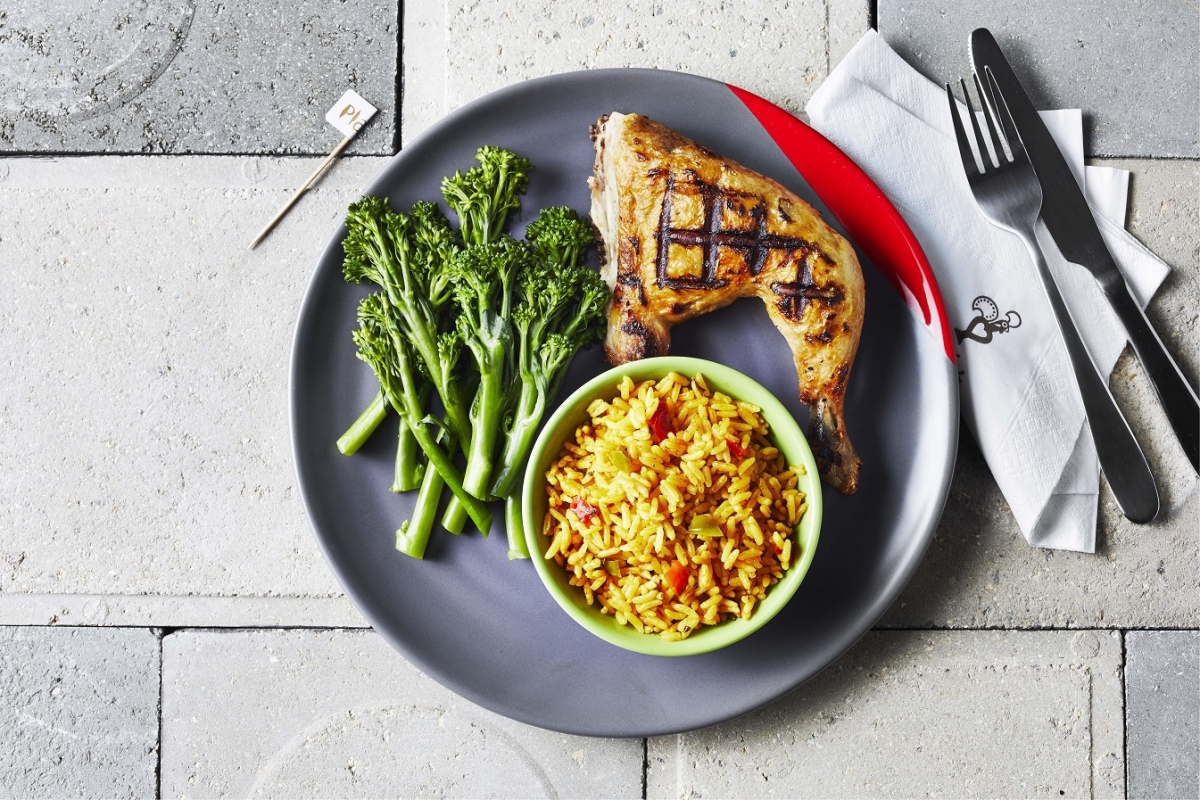 Looking for a protein packed meal?

Simply head to your local Nando's and pair your ½ or Butterfly Chicken with sides like Saucy Spinach or Spicy Rice.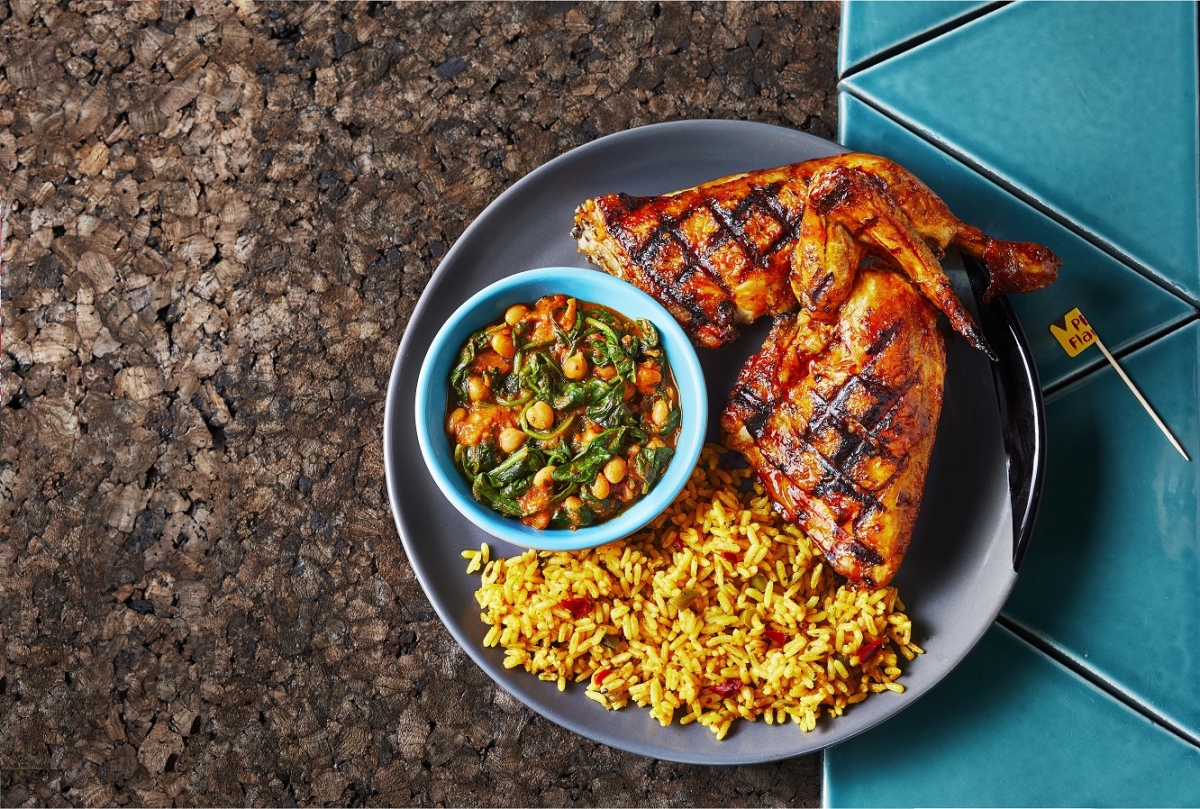 Feeling a little Flexi?

Well you're in luck Flexitarians, you can grab our Veggie Cataplana with a range of tasty sides like our Garlic Bread and Vegan PERinaise. Bet you didn't know our Garlic Bread was vegan! Get your flexi on in true delicious style.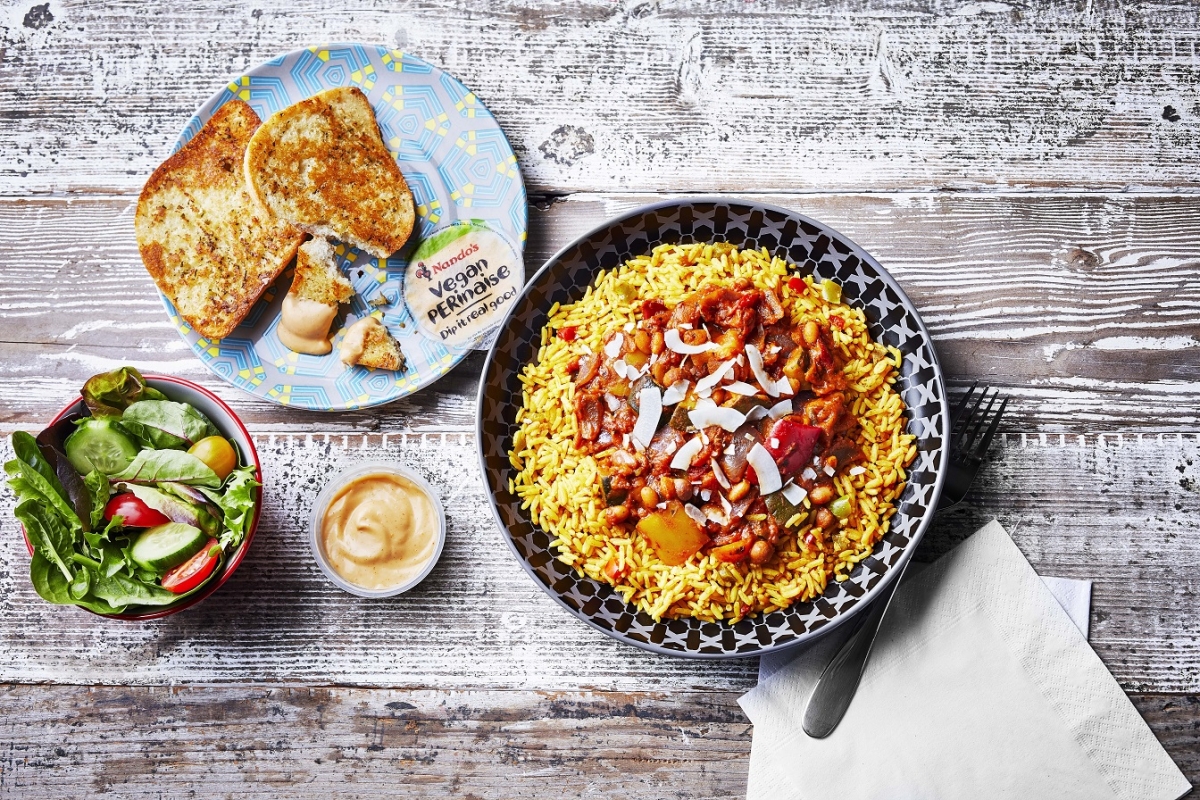 There's something for everyone at Nando's, no matter what you fancy. Many of the vegetarian meals above can be made vegan by ditching the baste and adding our new vegan PERinaise. The creaminess of mayonnaise with a hint of PERi-PERi spices, Vegan PERinaise is just as tasty as the real deal.

If you're looking for more about our nutritional information, you can always head to our Nutritional page. Alternatively, you can go straight to our menu page where you can find everything from ingredients and calorie counts by just clicking the 'i' symbol on whatever item you'd like to know more about.